DECSEAL® system delivers attractive waterproofing solution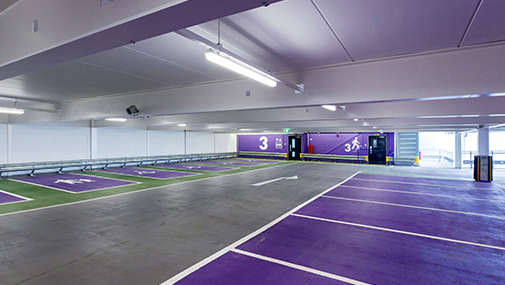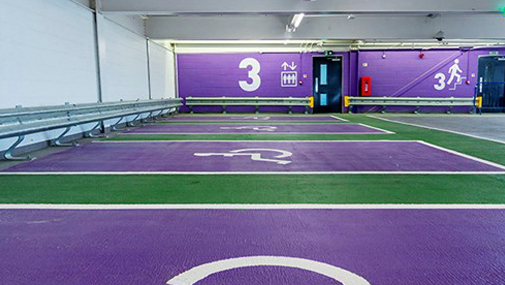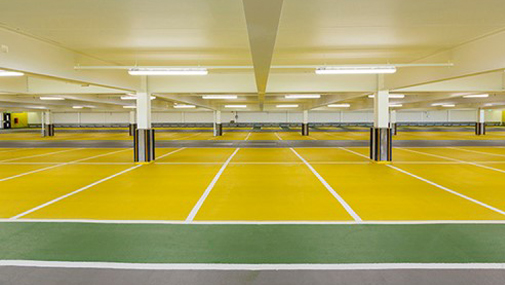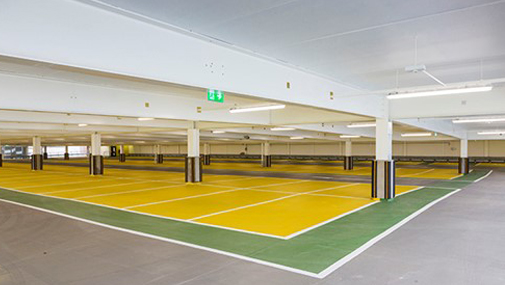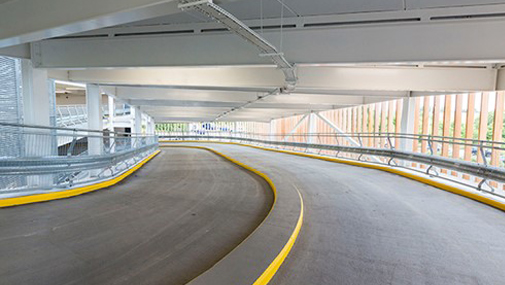 Project
Glasgow Fort MSCP, UK
Contractor
McLaughlin & Harvey
Authorized Contractor (Waterproofing Applicator)
Aquaflame Specialist Contractors Ltd
GCP Solutions
DECSEAL®, METASET® ResiFilla, and SAFETRACK® LM
Project
Supporting increased parking capacity
Glasgow Fort Shopping Centre is one of Scotland's top shopping destinations, offering a large range of the UK's most loved retail brands. With almost 100 outlets and newly expanded hours, traffic was expected to grow and there was a clear need to increase parking capacity.
---
Choosing a cold-resistant waterproofing system
To accommodate these extra visitors, a four-level car park was constructed to provide an additional 601 spaces, an increase in capacity of 30%. The construction also incorporated four new retail units on the ground floor, with a total floor space of 11,500 sq ft. The project began in September 2015 and continued over the winter months, so a waterproofing system was required that could be applied during colder weather.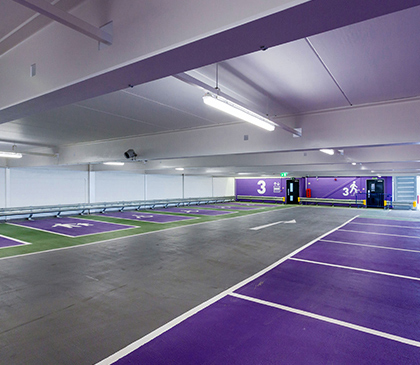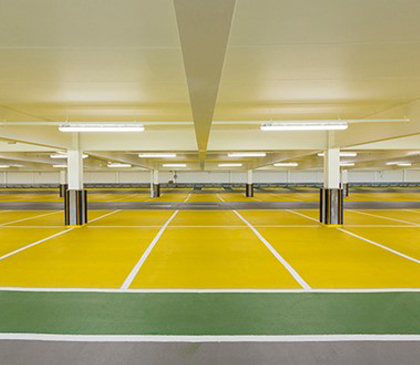 Applying a visually-appealing waterproofing solution
DECSEAL® waterproofing and wearing course systems from Stirling Lloyd (now GCP Applied Technologies) were chosen, along with METASET® ResiFilla and SAFETRACK® LM based on their durability, ease of detailing, visually appealing finishes and ability to be applied in cold temperatures.
After preparation of the substrate by enclosed grit blasting, the DECSEAL®waterproofing and wearing course system was applied to the roof level and the car parks ramps. The system was reinforced with scrim on the ramps to further resist the forces generated by concentrated stress from braking and turning vehicles.
The DECSEAL® systems are supplied in a wide range of colors, which enabled the trafficked areas, walkways and parking bays on the different floors to be color matched the paint on the walls. The SAFETRACK® line marking system was then applied throughout the structure, providing a hard wearing, cost effective solution for the demarcation of the parking bays and walkways.
The systems provided lightweight, durable, long-term protection solution, and delivered deliver clear, impactful demarcation.
gcpat.com | North America Customer Service: 1 877-4AD-MIX1 (1 877-423-6491)
This document is only current as of the last updated date stated below and is valid only for use in the United States. It is important that you always refer to the currently available information at the URL below to provide the most current product information at the time of use. Additional literature such as Contractor Manuals, Technical Bulletins, Detail Drawings and detailing recommendations and other relevant documents are also available on www.gcpat.com. Information found on other websites must not be relied upon, as they may not be up-to-date or applicable to the conditions in your location and we do not accept any responsibility for their content. If there are any conflicts or if you need more information, please contact GCP Customer Service.
Last Updated: 2019-08-19
https://beta.gcpat.com/en/about/project-profiles/uk-shopping-centre-tackles-expansion